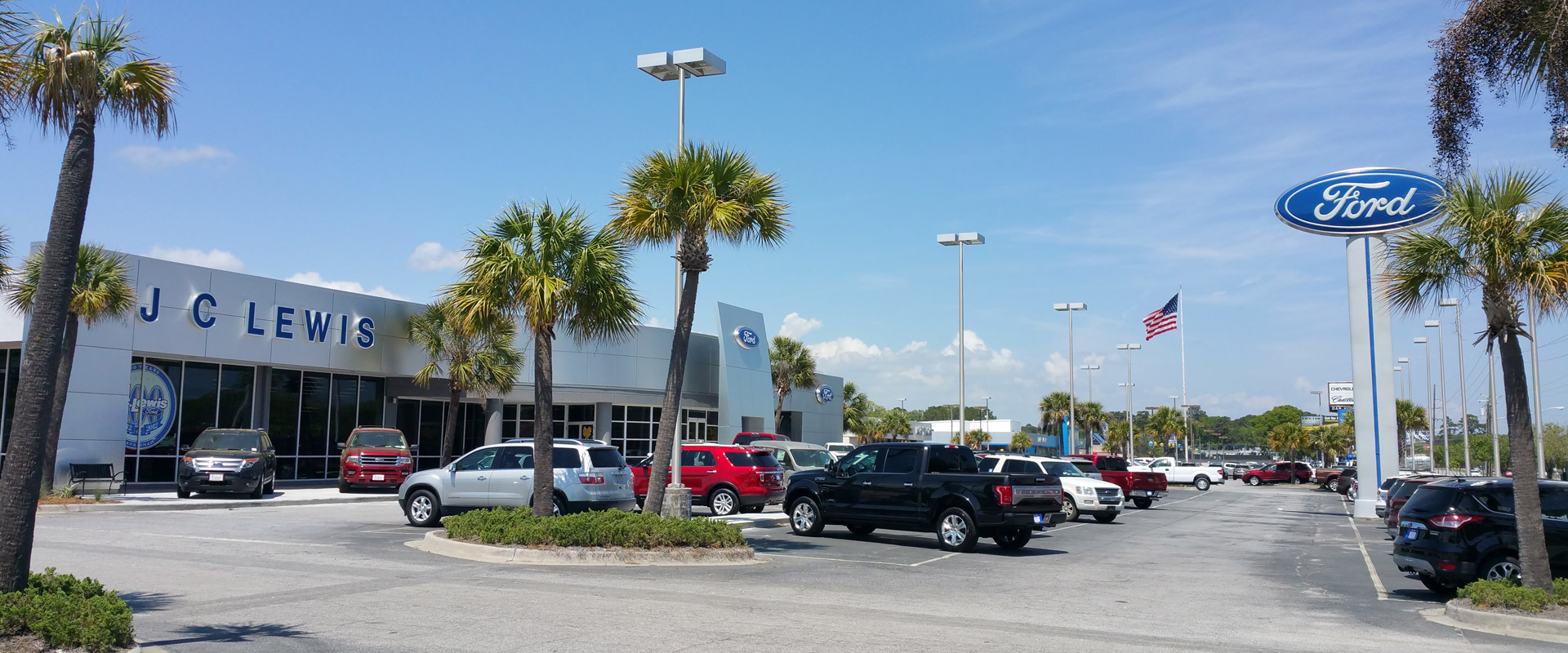 Welcome to JC Lewis Ford
Although you aren't currently surrounded by the latest and greatest vehicles from Ford and you aren't being welcomed by one of our associates, you have officially found your way to JC Lewis Ford. At least the online version. While nothing can replace the on-the-lot experience, we want our website to be a resource for you to learn more about your prospective vehicles, browse our inventory to see what's available, and utilize tools to help you budget for your next vehicle.
Before we get into the specifics of what you can expect from JC Lewis Ford, we wanted to take a minute to say hello and welcome to our website. As the car shopping experience continues to evolve, we're constantly making strides to ensure our Savannah, GA Ford dealership is intuitive and easy to use for each and every person who clicks their way here.
We hope you find everything you're looking for throughout the site, and if we can't proactively answer your questions and ease your concerns, we hope you contact us so we can lend a hand during your car shopping experience.
New and Certified Used Ford
Sure, our customer-first mentality, skilled team of technicians, and experienced staff are a major part of who we are as a dealership, but the real centers of attention are our vehicles. Whether you are searching for a new Ford in Savannah, GA, a used car, or a Certified Pre-Owned model that has been put through an exhaustive quality assurance process, you'll find them all on the JC Lewis Ford lot.
The truth of it is, we know we're really lucky to be a Ford dealer, especially now. As Ford continues to innovate and set the pace for every other automotive brand, you'll find industry-leading values like the Ford Focus, unparalleled family sedans such as the Ford Fusion, and of course the Ford F-150, which has been America's best-selling vehicle for more than three decades. While those are some of the most popular vehicles on our lot, they only begin the list of quality cars, trucks and SUVs available. So go ahead, browse our inventory and see which Ford in Savannah, GA is right for you.
The Best Ford Service You can Get
Your car is more than just a mode of transportation between point A and point B. It's a companion that you share countless hours with, so it only stands to reason that you'd take care of your companion with the best car service in Savannah, GA. As you pass the 30,000, 90,000 and even the 200,000-mile milestones in your Ford, we want to be there each step of the way to make sure you are getting the most performance, capabilities and efficiency from your vehicle.
We know proper car care and regular maintenance aren't quite on the same level as a rock concert or ball game, but we've taken a lot of steps to make auto care more convenient for you. That includes a quiet, comfortable waiting area, shuttle service, and flexible hours that will help you fit appointments into your busy schedule. When it comes to caring for your Ford, JC Lewis Ford's team of technicians delivers the efficiency and accuracy you expect from a Ford dealership.