2021 Ford Mustang Mach-E has won AAA's Best Overall Car for 2022
May 24, 2022 - 2 minute read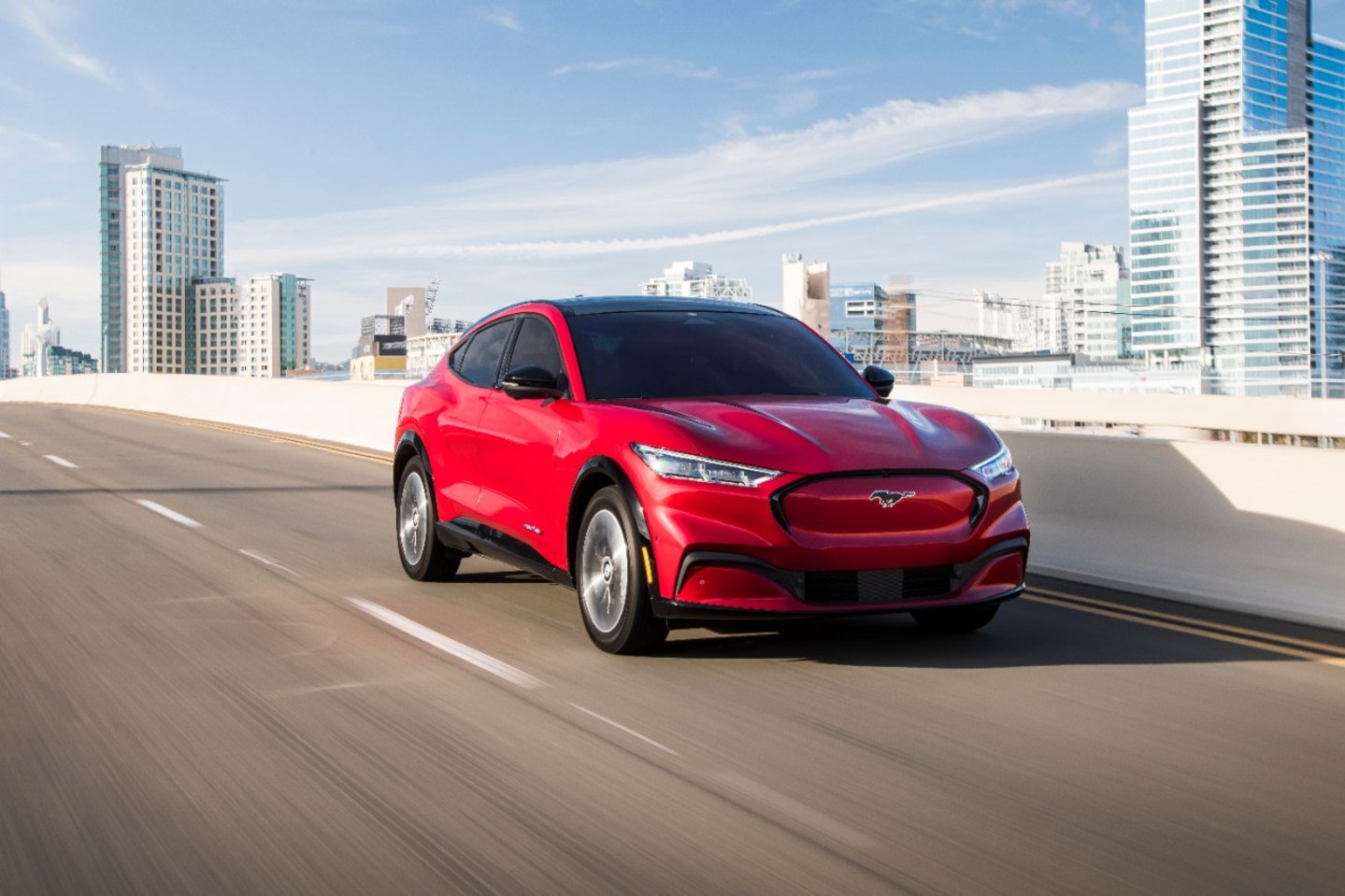 The 2021 Ford Mustang Mach-E Premium All-Wheel Drive has won AAA's Best Overall Car for 2022, the latest acclaim for Ford's electric SUV.
Researchers noted this Mustang has a dramatic new profile, is powerful, electric, quiet, quick, roomy and fun to fun drive. All category winners for 2022 are electric, plug-in electric hybrid, or hybrid vehicles. In addition to being highly fuel-efficient, the winners are also loaded with the latest in advanced driver assistance systems.
In 2021, electric vehicle sales rose to nearly 477,000, representing 3.3% of total vehicle sales – but a whopping 81.5% increase over 2020 sales. Of the 62 vehicles reviewed for the 2022 AAA Car Guide, six are electric.
The 2022 AAA Car Guide includes comprehensive reviews of each vehicle based on 12 criteria, including the number of ADAS safety features, fuel efficiency, emissions, braking, handling, ride quality, and acceleration. These vehicles are tested, scored, and placed in one of five vehicle categories by the Automotive Research Center (ARC) of the Automobile Club of Southern California, a member of the AAA federation of motor clubs.
Industry analysts forecast that the COVID-19 pandemic, the semi-conductor chip shortage, and the proliferation of EVs will affect the availability, types, and prices of new and used cars in 2022. For those in the market for newer used vehicles, the AAA Car Guide also contains links to the two prior editions in 2021 and 2020.
Each of the 2022 AAA Car Guide winners has numerous ADAS safety features and achieves high fuel efficiency by being hybrid or all-electric, generating a higher score.
Mustang Mach-E continues to draw customer attention as well, with U.S. sales up 23 percent through April.
The 2021 Mustang Mach-E has claimed a number of other awards including Car and Driver's Editor's Choice Award and Electric Vehicle of the Year Award, plus the Cars.com Eco-Friendly Car of the Year Award, AutoGuide's Utility of the Year, Green Vehicle of the Year and Autoweek's Car Buyer's Award.
According to Electric Cars Report, "New vehicle shoppers primarily want two things in their next ride – better fuel efficiency and more driver assist safety features. According to AAA, nearly 80% of drivers want automakers to focus on improving fuel economy. And 76% want active driving assistance systems (ADAS), like automatic emergency braking, lane keeping assistance, and adaptive cruise control. Addressing these twin desires can be accomplished with the newest batch of EVs, which are often the most technologically cutting-edge and the most fuel-efficient.
Many of the world's major automakers have announced plans to dramatically increase electric vehicle production or phase out gasoline-powered vehicles entirely by 2035."
Contact J.C. Lewis Ford today for your Mustang Mach E expert, 912. 210.5677.