5 Things to Consider When Buying a New Ford
Oct 23, 2023 - 1 minute read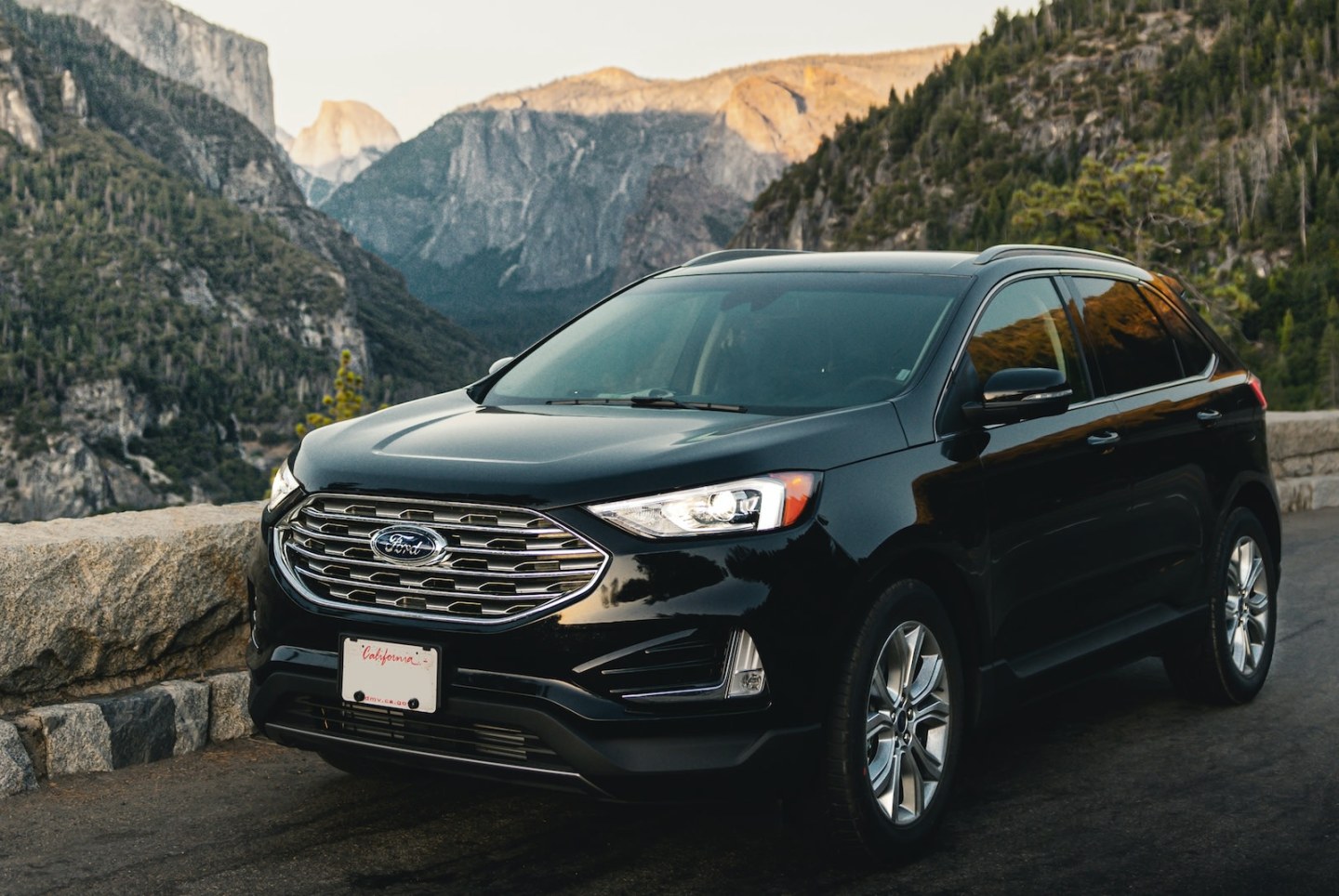 Are you in the market for a new Ford? If so, you're in for an exciting journey to find the perfect vehicle that suits your needs and lifestyle. At J.C. Lewis Ford Savannah, we understand that buying a new car is a significant investment, and we're here to help you make the best choice. Here are five essential factors to consider when purchasing a new Ford in Savannah, Georgia.
Your Lifestyle and Needs: Start by evaluating your lifestyle and needs. Are you looking for a fuel-efficient sedan to tackle your daily commute, a rugged SUV for weekend adventures, or a powerful truck for work and play? Ford offers a diverse range of vehicles, and knowing your priorities will help narrow down your options. Whether it's the sleek Ford Fusion, the adventurous Ford Explorer, or the robust Ford F-150, there's a Ford model to match your requirements.

Budget: Setting a realistic budget is crucial. Consider not only the sticker price of the vehicle but also factors like financing, insurance, and maintenance costs. J.C. Lewis Ford Savannah offers a variety of financing options to make owning a new Ford more accessible. Our team of experts can help you find the financing solution that best fits your financial situation.

Fuel Efficiency: In a world increasingly conscious of environmental impact and fuel costs, fuel efficiency is a top priority for many buyers. Ford offers a lineup of vehicles with excellent fuel economy. Our EcoBoost engines, hybrid models like the Ford Escape, and electric options like the Mustang Mach-E provide environmentally friendly choices that won't break the bank at the pump.

Safety Features: Safety should be a paramount concern when choosing a new vehicle. Ford has a long-standing commitment to safety, incorporating advanced features like adaptive cruise control, blind-spot monitoring, lane-keeping assist, and pre-collision systems into their vehicles. These technologies help keep you and your loved ones safe on Savannah's busy roads.

Technology and Infotainment: Modern vehicles come equipped with cutting-edge technology and infotainment systems that can enhance your driving experience. Features like the Ford SYNC system, smartphone integration, and advanced navigation are available across many Ford models. These systems ensure you stay connected, entertained, and informed while on the road.
As the premier Ford dealership in Savannah, Georgia, J.C. Lewis Ford Savannah is dedicated to helping you make an informed decision when buying a new Ford. Our friendly and knowledgeable staff is here to guide you through the entire process, from selecting the perfect model to securing financing and beyond. We take pride in offering the best Ford vehicles and customer service in the region.
When you choose J.C. Lewis Ford Savannah, you're not just buying a car; you're becoming part of a community. Our commitment to customer satisfaction and our reputation for providing top-quality vehicles make us the go-to destination for all your Ford needs. We strive to create a seamless and enjoyable car-buying experience, whether you're a lifelong Ford enthusiast or a first-time buyer.
In conclusion, buying a new Ford is an exciting endeavor, and it's essential to consider your lifestyle, budget, fuel efficiency, safety, and technology needs. With a wide range of Ford models and our team of experts at J.C. Lewis Ford Savannah, you're sure to find the perfect vehicle to suit your preferences.
We look forward to welcoming you to our dealership and helping you drive away in the Ford of your dreams. Come visit us in Savannah, Georgia, and experience the J.C. Lewis Ford Savannah difference today!