Daytona 500 Winner Visits Ford Plant
Mar 25, 2022 - 2 minute read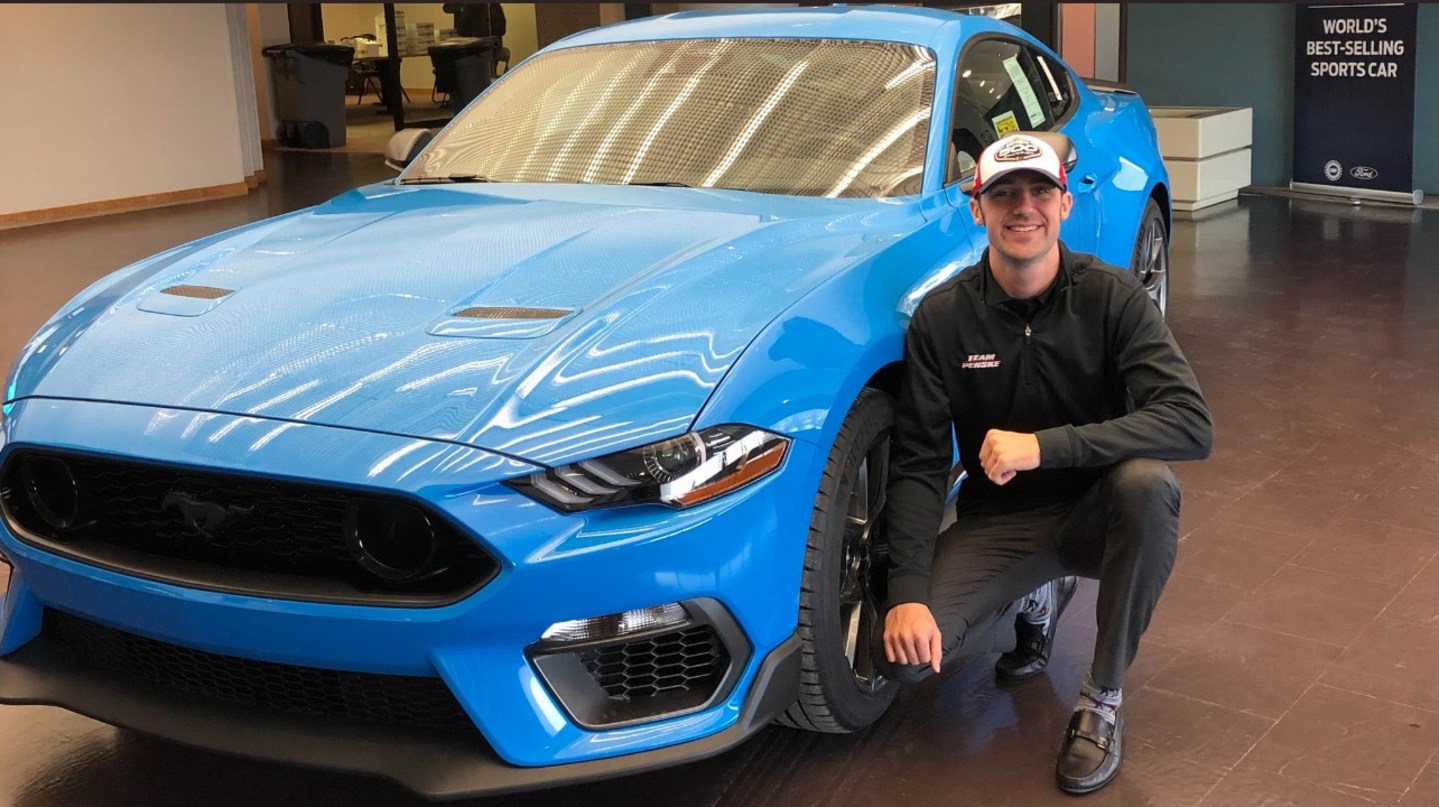 A victory for the ages!  Cup rookie Austin Cindrc recently won the Daytona 500, edging Bubba Wallace for the win. 
The victory was a special day - Roger Penske's 85th birthday. To win on the 85th birthday of Roger Penske, who won the Daytona 500 for the third time as a team owner, was indeed history in the making.  
Roger Penske's quick facts from Forbes, "Former race car driver is the founder, chairman, and CEO of publicly-traded car and truck dealer Penske Automotive Group. The business is best known for its auto dealerships, which sell new and used cars and iconic yellow rental trucks. Penske started his career with one car dealership in 1965, opened with a $75,000 loan from his father.  In June 2019, President Trump announced that Penske would be awarded a Presidential Medal of Freedom, the highest civilian award in the U.S."   
Cindric paid his respects in his post-race enthusiasm, "What makes it all better is a packed house at the Daytona 500," Cindric told Fox Sports reporter Jamie Little. "I've got so many people to thank. First of foremost, Roger Penske. Happy birthday! Oh my gosh."
It was a special day recently when Cindric visited the Ford Flat Rock Assembly Plant in Michigan after his Daytona 500 win.  He was able to experience firsthand with Ford employees how the Ford Mustang is built.  He met and chatted with employees.  He also visited Ford World Headquarters with the Daytona 500 Trophy.  Cindric on Twitter said, "Been such a cool day, spending time with all the people that truly make it all possible at Ford. Thank you to Ford Performance, Jim Farley, and Daytona 500."
Cindric, 23, becomes the second-youngest winner to win the 500. Trevor Bayne won the 2011 Daytona 500 as a 20-year-old. Cindric told MSN, "I'm surrounded by great people. I knew there would be highs and lows being a rookie, and I'm just grateful for the opportunity. We're in the playoffs. My God. Awesome fans and an awesome car."
Details from the race, live from the Daytona Beach Journal, "Cindric took the lead on an overtime restart with two to go, and went high to block teammate Ryan Blaney coming to the checkers. The two made contact, opening the door low for Wallace coming out of Turn 4. Cindric went low, made contact with Wallace, and the two raced to the stripe side by side.  Cindric, who took over Brad Keselowski's No. 2 Ford this season, ended up winning by 0.036 seconds. Cindric's victory came on the 85th birthday of Roger Penske, who won the Daytona 500 for the third time as a team owner.
Good Luck, Austin, and thank you for visiting the fantastic team that makes it all possible.  This weekend is "NASCAR at COTA."  Visit our amazing J.C. Lewis Ford team today and pick out your own Mustang.  
Call J.C. Lewis for your appointment at 912.226.0306.