Driving Excellence: The Top Ford Models at J.C. Lewis Ford Savannah
Oct 23, 2023 - 3 minute read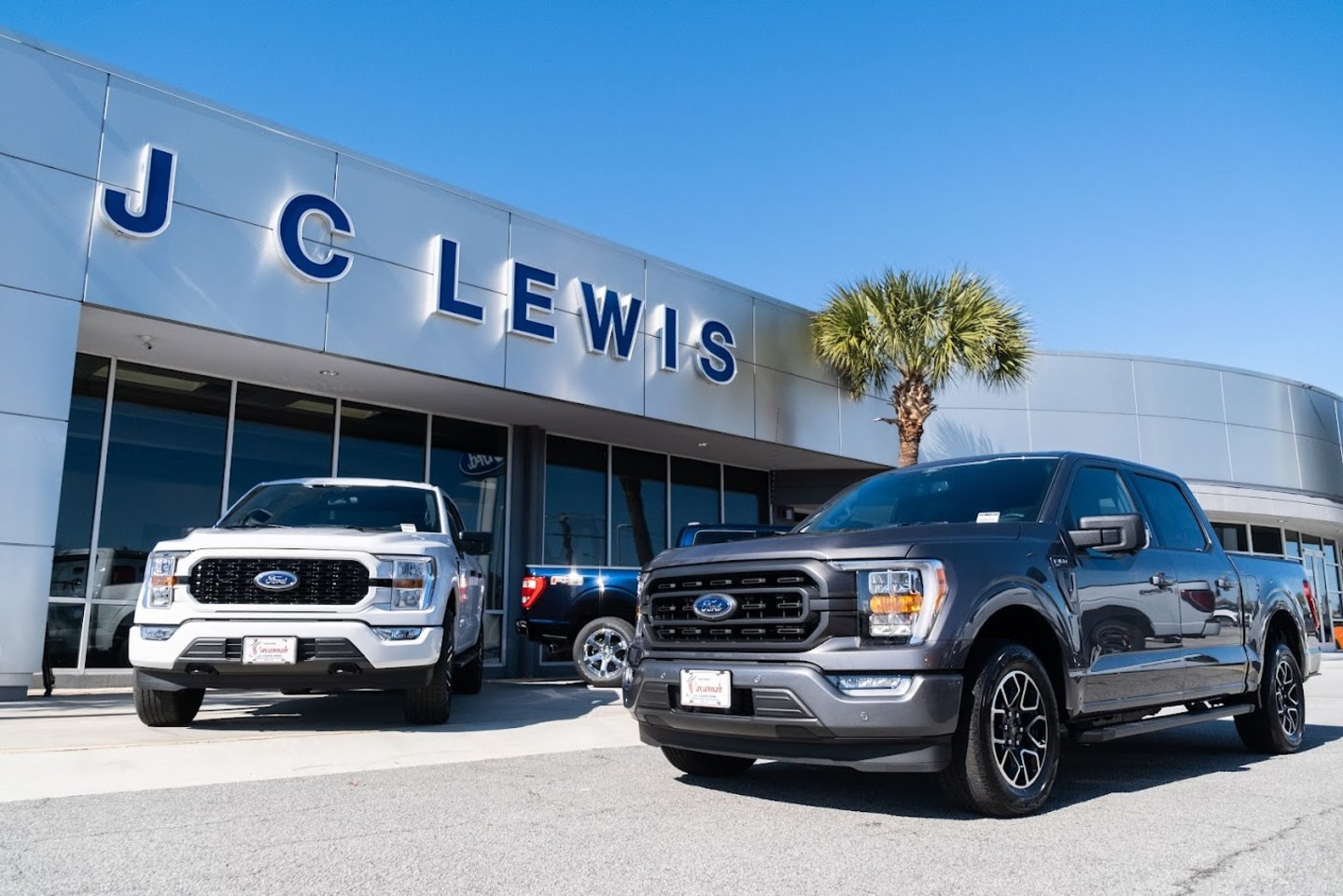 If you're in the market for a new Ford vehicle in Savannah, Georgia, look no further than J.C. Lewis Ford Savannah. Our dealership is committed to providing top-notch service, a wide selection of Ford models, and an exceptional car-buying experience. In this blog post, we're going to highlight some of the top Ford models you can find at our dealership, so you can make an informed decision when it's time to hit the road in style.
1. Ford F-150: Rugged Reliability
For years, the Ford F-150 has been a symbol of toughness and reliability. This full-size pickup truck is the perfect blend of power and style. Whether you need a workhorse for tough jobs or a dependable companion for your daily commute, the F-150 delivers. With its impressive towing capacity, innovative technology, and a comfortable interior, it's no wonder the F-150 remains one of the best-selling vehicles in America.
2. Ford Escape: Versatile Compact SUV
If you're seeking a more compact option without compromising on versatility, the Ford Escape might be your ideal choice. With its sleek design and advanced features, the Escape is perfect for city driving and weekend getaways. Its range of available engines, including hybrid options, ensures that you can find the perfect blend of power and fuel efficiency.
3. Ford Mustang: Classic American Muscle
For those who crave the thrill of the open road and the roar of a powerful engine, the Ford Mustang is the epitome of classic American muscle. Our dealership offers a selection of Mustang trims, including the GT and Shelby models, ensuring that you can find the right level of performance and style to satisfy your need for speed.
4. Ford Explorer: Family-Friendly SUV
If your priority is family, the Ford Explorer is an excellent choice. This midsize SUV offers ample space for passengers and cargo, making it an ideal family vehicle. With advanced safety features and the latest technology, the Explorer ensures a safe and enjoyable journey for your loved ones.
5. Ford EcoSport: Compact and Efficient
For those who appreciate efficiency and nimbleness in an SUV, the Ford EcoSport is a compact option with a big personality. It's perfect for navigating the city streets while still providing the practicality of an SUV. With its affordable price tag and excellent fuel economy, the EcoSport is an excellent choice for budget-conscious shoppers.
At J.C. Lewis Ford Savannah, we take pride in offering a diverse range of Ford models to cater to our customers' unique needs and preferences. Our knowledgeable and friendly staff are always ready to assist you in finding the perfect vehicle that fits your lifestyle. Our commitment to customer satisfaction is what sets us apart as the premier Ford dealership in Savannah, Georgia.
When you visit our dealership, you'll not only have access to our impressive selection of Ford vehicles, but you'll also experience top-notch customer service. Our team is dedicated to making your car-buying experience enjoyable and hassle-free. We believe that purchasing a vehicle should be a pleasant and memorable event, and we're here to make that a reality for you.
So, whether you're interested in the rugged Ford F-150, the versatile Ford Escape, the iconic Ford Mustang, the family-friendly Ford Explorer, or the compact Ford EcoSport, J.C. Lewis Ford Savannah has you covered. Visit us today and discover why we're the trusted name in Ford vehicles in Savannah, Georgia. We look forward to helping you find the Ford of your dreams and welcoming you to the J.C. Lewis Ford Savannah family.