Ford F-150 Lightning Defines History
Dec 06, 2022 - 5 minute read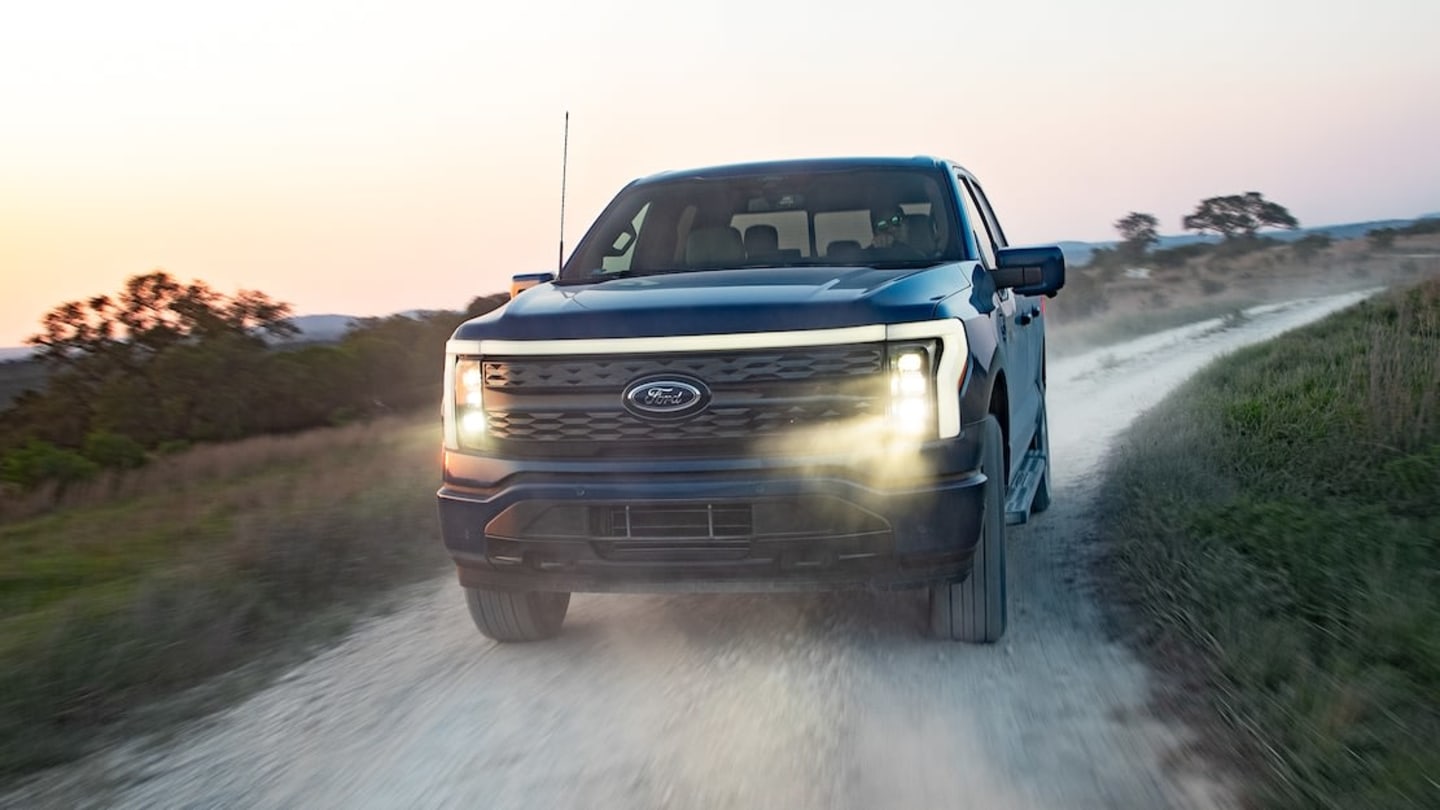 A whole lot of first. But, it was worth the wait.
The all-electric F-150 Lightning pickup, Ford is the first in the U.S. to offer the ability for customers to power their homes with an electric truck when the grid goes dark, providing innovative new capabilities that enhance the energy independence of its customers.
"For both Ford and the American auto industry, F-150 Lightning represents a defining moment as we progress toward a zero-emissions, digitally connected future," said Bill Ford, executive chair, Ford Motor Company. "F-Series is America's best-selling truck for 44 years, the backbone of work across the country, and a trusted icon for generations of customers. Now we are revolutionizing it for a new generation."
Ford's sales of electric vehicles expanded at approximately twice the rate of the overall electric vehicle segment in November as Ford prepares to increase production next year to meet U.S. demand. Ford electric vehicles sales were up 103 percent for the month compared to year ago, making Ford America's second best-selling brand and manufacturer of electric vehicles behind Tesla. As America's best-selling electric truck.
"The F-150 Lightning is a massive moment for our Ford team. America's No. 1 auto brand is going zero emissions with America's favorite vehicle. It's quicker than a Raptor, with standard 4x4 and independent rear suspension; a power frunk, enough juice to run your house for three days or power an awesome tailgate; and it will forever improve with over-the-air updates," said Ford President and CEO Jim Farley. "It is built at the Rouge factory, where Henry Ford changed the world and my grandfather punched in every day. F-150 Lightning represents all that our country can do when we push for progress."
Ford announced improvements for F-150 Lightning vehicles built starting fall 2022, including a boost for its standard range battery models to an EPA-estimated targeted range of 240 miles1 and the addition of Pro Trailer Hitch Assist technology.2  
An industry first, Pro Trailer Hitch Assist automatically controls steering, throttle and brake inputs to make hitching trailers easier. Pro Trailer Hitch Assist is standard on the Tow Technology Package, which is available on Pro, XLT and Lariat trims and standard on certain Lariat trims and the Platinum trim. Vehicles built with the standard range battery, available on Pro, XLT and Lariat trims, will have a targeted EPA-estimated range of 240 miles – up from 230 miles.
And Charge Station Pro, a Level 2 charger you can install at your home or office, is next level. It runs at 80 amps (most are a much slower 30 to 50 amps), and it's connected to the internet so it can keep track of your time-of-use electricity rates and charge the truck when it'll cost you the least. Paired with an inverter from solar power installer Sunrun (which will also sell you home backup batteries and solar panels), Charge Station Pro can also reverse the flow of electricity, using the charge stored in the Lightning to power your entire home during a blackout for up to three days running flat out or up to 11 days while metering power output. (You can set a minimum battery level for the truck to retain some driving range.) On a normal day, the setup can float power between the truck and your house, using the truck's battery to supplement your home when grid electricity is expensive and then to charge when it's cheap. The charger and inverter are just $3,895, and if you buy the big battery, Ford throws in the charger for free. That's just your house. Business owners can get a whole commercial setup quoted by Ford Pro, which takes into account fleet size, operating radius, and operating hours. This way, the trucks can be fully charged with their batteries and interiors heated or cooled as needed any time a shift starts to maximize range and uptime. Ford estimates operating costs for a Lightning Pro are 20 percent lower than a combustion-powered F-150, all things considered.
F-150 Lightning customers can choose two new colors among the 10 available options – Avalanche Gray and Azure Gray metallic tri-coat. Those colors replace Atlas Blue, Ice Blue Silver and Smoked Quartz Metallic, which are not available on models built starting this fall.
The new Ford Pro Special Service Vehicle Package is now available on F-150 Lightning Pro models for fleet customers. The package includes police-grade heavy-duty cloth front seats, built-in steel intrusion plates and available roof-mounted LED warning beacons.
Ford is adjusting the MSRP on the F-150 Lightning for the first time since it was revealed in May 2021 and has honored MSRP for all customer orders to date. Due to significant material cost increases and other factors, Ford has adjusted MSRP starting with the opening of the next wave of F-150 Lightning orders.
According to MotorTrend, "Ford absolutely had to get its first-ever electric truck right, and with the 2022 Ford F-150 Lightning, it damn well did. No joke: The Lightning is one of the most important pickup trucks—vehicles, really—in history. Forget early adopters, environmentalists, and technophiles. This truck has to convince construction workers, farmers, ranchers, surveyors, and everyday truck fans that electric pickups aren't just viable but desirable. That an EV truck not only can do the work but also do it better. It does that. To get to brass tacks, the Lightning is the best-driving, best-riding, and best-handling F-150 you can buy. The only reasons not to buy one over a gas- or diesel-powered F-150 are that you have nowhere to charge at home, you actually tow hundreds of miles at a time on a regular basis, or you simply don't like—or won't let yourself like—electric vehicles. All other reasons are invalid."
Innovators define history. Henry Ford said, "If I had asked people what they wanted, they would have said faster horses." J.C. Lewis takes pride in being a part of history since 1912.
Contact your Ford expert at J.C. Lewis today 912.226.0360.