Insurance Institute Recognition
Mar 25, 2023 - 2 minute read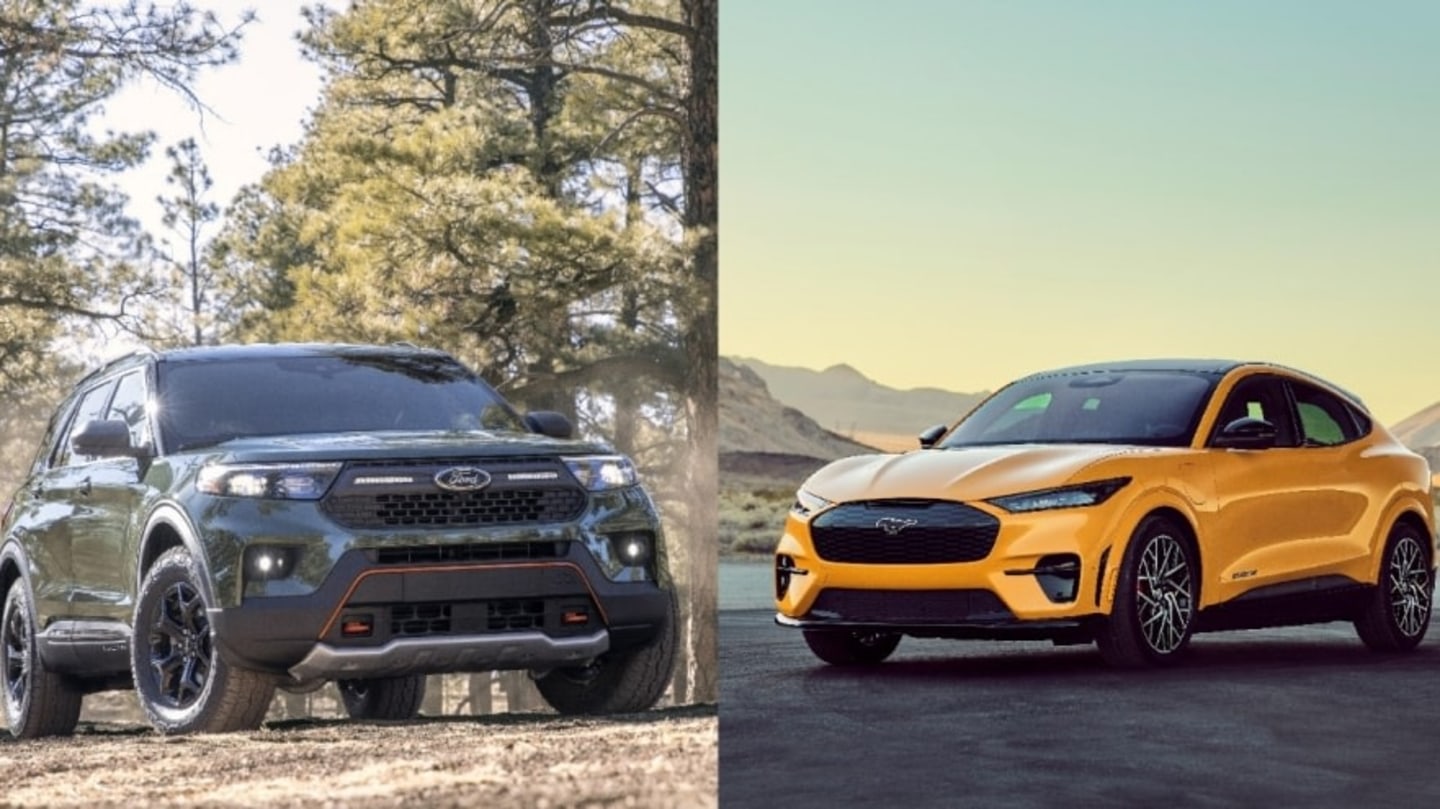 Safety is paramount for our customers, whether it is a new driver, a new mom or a Ford enthusiasts. The Mustang Mach-E and Ford Explorer have both earned overall 'good' ratings from the Insurance Institute for Highway Safety after successfully completing updated front overlap crash testing.
Of the 13 midsize SUVs tested, Mustang Mach-E and Explorer were two of four utilities to receive the IIHS top tier good rating.
The Insurance Institute for Highway Safety (IIHS) put 13 popular family SUVs through a new crash test to see how well they protect those sitting in the rear. The results confirm that safety advances for drivers and front passengers haven't necessarily translated into better protection for rear occupants, although several automakers told Consumer Reports they had plans for improvement.
Of the 13 midsized SUVs tested, only the 2022-2023 Ford Explorer, 2021-2023 Ford Mustang Mach-E, 2022-2023 Subaru Ascent, and 2022-2023 Tesla Model Y achieved the top rating, Good. That means those vehicles protected both front and rear seat crash test dummies from contact with the vehicle interior and forces that may cause an excessive risk of injury to the head, neck, chest, abdomen, or thighs.
Mustang Mach-E achieved good ratings in every safety category tested by IIHS, making it the top scoring electric midsize SUV of all tested through today.
The Mustang Mach-E when equipped with specific headlights and the Ford Explorer are also recognized by IIHS as a TOP SAFETY PICK.
"Safety and quality are two of our top priorities," said Jim Baumbick, vice president, Ford Product Development and Quality. "Receiving this recognition from IIHS for Mustang Mach-E and Explorer has reaffirmed that we're focused in the right places to help make our customers' lives better."
The new IIHS 2.0 moderate front overlap crash testing now includes measuring impact to rear-seat occupants in addition to front passengers. The same good rating applies to all Mustang Mach-Es since it was introduced and the 2022-23 Ford Explorer.
Ford uses seat belts with pretensioner and load limiting technology in both the first and second rows to help achieve these latest test results.
Ford's SUV sales so far in 2023 have made it America's top-selling SUV brand with Explorer earning the title as America's best-selling three-row midsize SUV. Mustang Mach-E was the second-best selling electric SUV in 2022.
Please contact J.C. Lewis Ford Savannah at 912. 226.0360.