The Ford F-150: America's Iconic Pickup Truck
Oct 13, 2023 - 3 minute read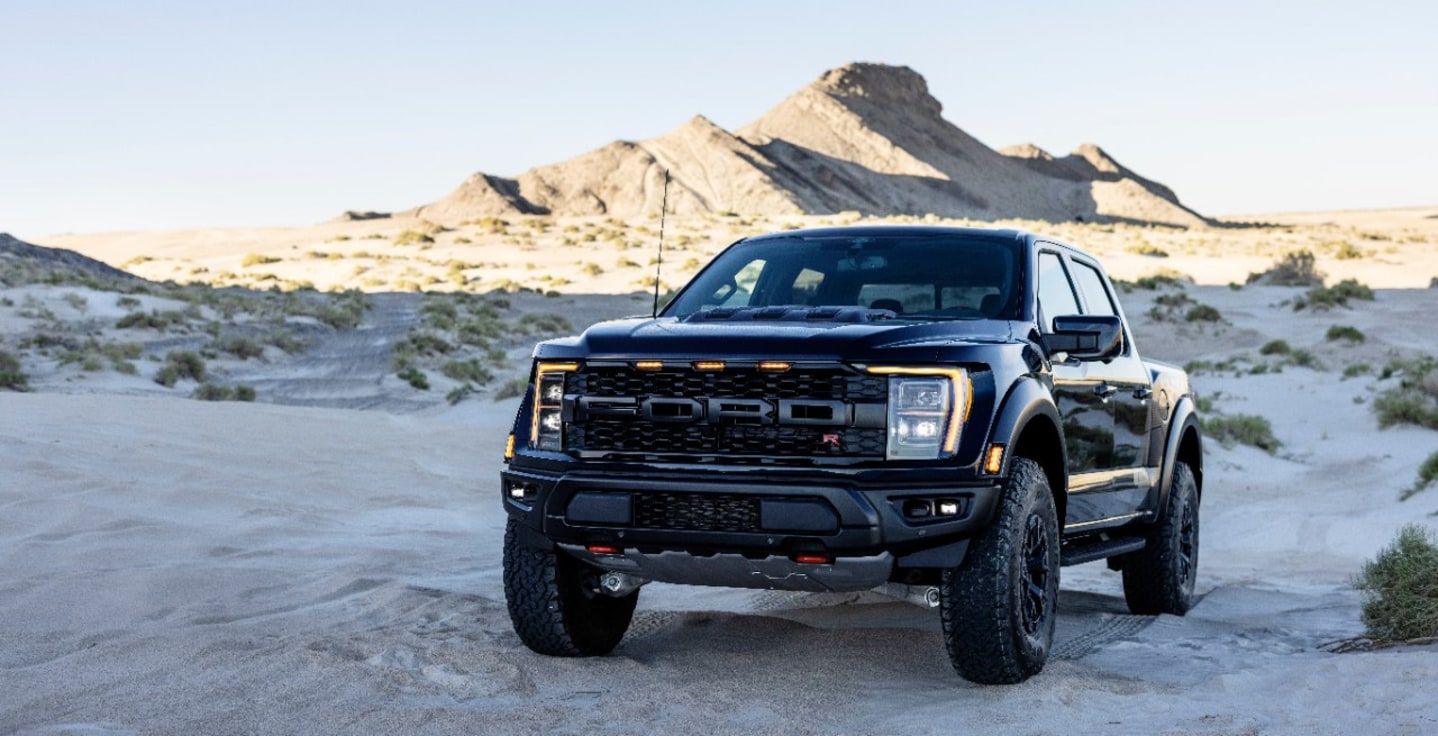 The Ford F-150: America's Iconic Pickup Truck
When it comes to pickup trucks, few names carry the weight and legacy of the Ford F-150. For decades, this iconic vehicle has been a symbol of American ruggedness, versatility, and reliability. In this blog, we'll take a closer look at the Ford F-150, exploring its history, evolution, and what makes it a favorite among truck enthusiasts and everyday drivers alike.
The Ford F-Series, which includes the F-150, has a storied history dating back to 1948 when the first F-Series truck rolled off the assembly line. Since then, the F-Series has become the best-selling truck in the United States, and the F-150 stands out as the flagship model within this legendary lineup. It's more than just a truck; it's a symbol of American automotive ingenuity.
Built Tough
One of the key attributes that make the Ford F-150 so popular is its ruggedness and durability. From its early days, Ford has been committed to building trucks that can withstand the demands of tough jobs and rough terrain. The F-150 continues this tradition by offering a high-strength, military-grade aluminum alloy body that reduces weight without sacrificing strength. This innovation not only improves fuel efficiency but also enhances the truck's overall toughness.
Customization is a hallmark of the F-150 experience. With various cab styles, bed lengths, and trim levels, buyers can tailor the F-150 to suit their specific needs and preferences. Whether you're a contractor who requires a sturdy work truck, a family looking for a comfortable and spacious vehicle, or an off-road enthusiast who craves adventure, there's an F-150 configuration for you. The Ford F-150 boasts a wide range of engine options, from fuel-efficient V6 engines to incredibly powerful V8s. The available EcoBoost engines provide impressive power and torque while delivering competitive fuel economy. And with features like Pro Trailer Backup Assist and an integrated trailer brake controller, towing with the F-150 is easier and safer than ever.
Technology and Comfort
While the F-150 is renowned for its workhorse capabilities, it's also evolved to offer a high level of comfort and modern technology. Inside, you'll find spacious cabins with advanced infotainment systems, intuitive controls, and optional luxury features. The F-150's technology offerings extend to safety as well, with features like Ford Co-Pilot360, which includes adaptive cruise control, lane-keeping assist, and more. In an era where environmental concerns are paramount, the Ford F-150 has adapted to meet evolving expectations. The F-150 lineup now includes a hybrid model, the Ford F-150 PowerBoost, which combines a potent EcoBoost V6 engine with an electric motor for improved fuel efficiency and reduced emissions. This represents a significant step toward sustainability in the pickup truck market.
Conclusion
The Ford F-150 is more than just a truck; it's a symbol of American craftsmanship, resilience, and adaptability. Its rich history, legendary toughness, extensive customization options, powerful performance, modern technology, and commitment to eco-conscious innovation make it a standout in the world of pickup trucks. For those who need a dependable workhorse and for those who seek a vehicle that balances function and style, the Ford F-150 continues to reign as a top choice. It's a true American icon and a testament to the enduring legacy of the Ford brand.
Visit J.C. Lewis Ford today as we kick off our Built for America F-150 Sales event, 912.226.0360. https://www.jclewisford.com/model-research/2023-ford-f-150