The History of America's Truck, the F-150
Oct 20, 2023 - 2 minute read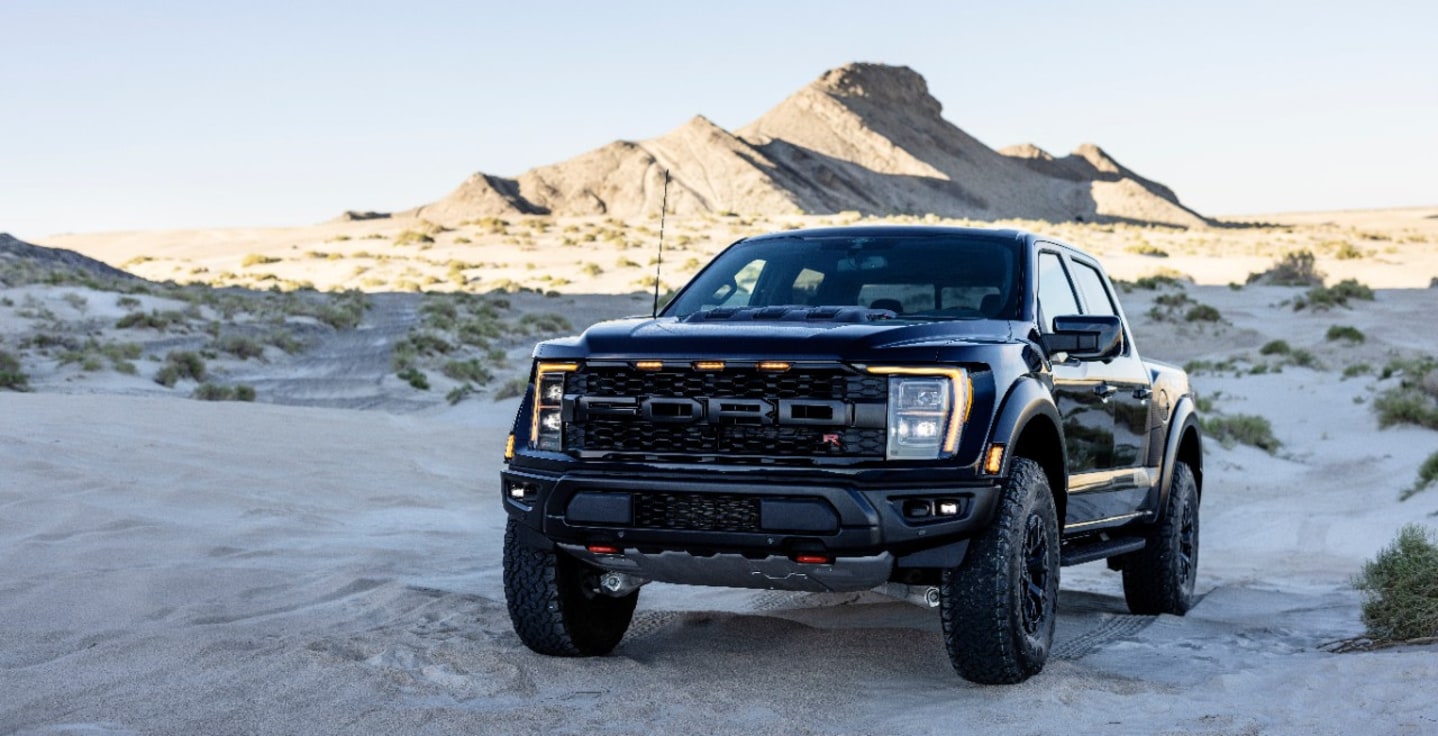 When it comes to American pickup trucks, one name stands out above the rest: the Ford F-150. For decades, the F-150 has maintained its status as America's number one truck, consistently winning the hearts of truck enthusiasts and professionals alike. What makes the Ford F-150 the top choice for so many?
The Ford F-Series, which includes the F-150, has a rich history that dates back to 1948 when the first F-Series truck was introduced. Over the years, the F-Series has evolved and improved to meet the changing needs of truck owners and the demands of the modern world. In 1977, the F-150 was born, creating a new segment of half-ton trucks that offered a perfect balance between capability and comfort.
One of the key factors behind the F-150's enduring success is Ford's commitment to innovation. With each new generation, the F-150 has introduced groundbreaking features that have redefined what's possible in a pickup truck. Here are some of the standout features:
Aluminum-Alloy Body: In 2015, Ford revolutionized the industry by introducing an aluminum-alloy body to the F-150. This innovation reduced the truck's weight, improving fuel efficiency without compromising durability.

EcoBoost Engines: The F-150 offers a range of EcoBoost engines that provide both power and fuel efficiency, making it a versatile choice for various needs, from towing to everyday commuting.

Pro Trailer Backup Assist: Parking and maneuvering with a trailer can be challenging, but the F-150's Pro Trailer Backup Assist makes it easier than ever, allowing you to steer the trailer with a simple turn of a knob.

Ford Co-Pilot360™: The F-150 comes with advanced driver-assistance technologies, including features like adaptive cruise control, lane-keeping system, and pre-collision assist, enhancing safety and ease of driving.

SYNC Infotainment: Inside the cabin, the F-150 offers the latest SYNC infotainment systems, providing connectivity, entertainment, and navigation features to keep you connected and informed on the go.
Truck owners know that reliability is crucial, and the F-150 delivers in spades. Its robust construction and powerful engine options make it a go-to choice for tough tasks. From the worksite to off-road adventures, the F-150's reputation for rugged dependability is well-earned. The Ford F-150 is not just a truck; it's an American icon. With its rich history, innovative features, unmatched versatility, and rugged dependability, it's no wonder that the F-150 remains America's number one truck. Ford's commitment to excellence and their ability to consistently meet the evolving needs of truck owners has solidified the F-150's place at the top of the pickup truck hierarchy. Whether you need a powerful workhorse or a family-friendly daily driver, the Ford F-150 is the ultimate choice for those who demand the best in a pickup truck.
Visit J.C. Lewis Ford and learn about the F-150 specials today. https://www.jclewisford.com/f-150