Why Ford is America's No. 1 Brand
Jul 28, 2023 - 4 minute read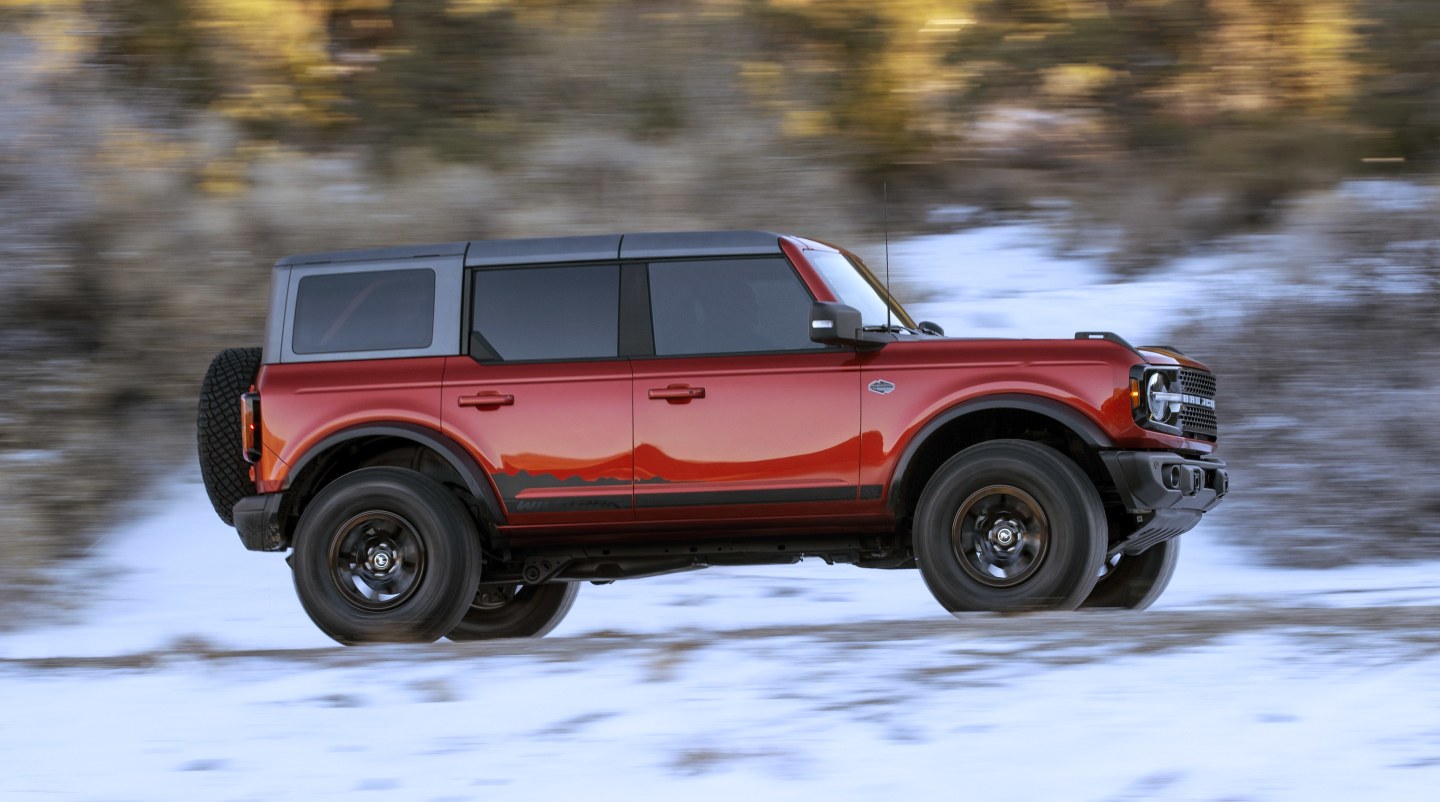 FORD CONTINUES ITS SALES MOMENTUM AS AMERICA'S NO. 1 BRAND, TRUCK AND TRUCK MANUFACTURER THROUGH SECOND QUARTER
Ford was America's best-selling brand in the second quarter on the strength of its trucks, electric vehicles and new vehicle launches, posting sales gains of 11.2 percent for the quarter.
Ford is now the best-selling brand and has the best-selling truck in America for six consecutive months this year. F-Series has been the best-selling truck in America for 46 years in a row.
Ford truck sales accelerated in Q2, climbing 26.2 percent on the strength of the new Super Duty and improved inventory flow. This is the second straight quarterly gain for Ford and best Q2 sales performance since pre-Covid 2019.
Ford was the No. 1 selling truck manufacturer in Q2 and for the first half of the year. Sales climbed 26.2 percent in Q2. Through the first half of 2023, Ford's overall truck sales totaled 549,625, up 23.1 percent and outselling GM's trucks and vans by approximately 61,000 trucks.
Ford EV Sales Gain Momentum
Ford's EV sales continue to grow building on the sales momentum of the F-150 Lightning and Mach-E, which achieved higher sales through stronger inventory.
"Ford achieved both best-selling brand and truck for six consecutive months this year on the strength of F-Series, vans, our new Escape and F-150 Lightning," said Andrew Frick, vice president, sales distribution, and trucks. "Our EV sales continue to grow. Improved Mustang Mach-E inventory flow began to hit at the end of Q2 following the retooling of our plant earlier this year, which helped Mustang Mach-E sales climb 110 percent in June."
F-150 Lightning sales were up 119 percent in Q2 over year ago and a 4.1 percent gain from Q1. F-150 Lightning continues to attract new customers to Ford with 50 percent new to the brand, based on most recent conquest data. Year-to-date, Ford EV sales rose 11.9 percent. Ford's overall EV sales were up 35.5 percent in June.
With the launch of Ford's all-new Super Duty pickup and chassis cabs, F-Series sales increased 34.0 percent increase in Q2 on sales of 212,516 F-Series trucks. That's up 24.7 percent from the first quarter. F-Series total industry share hit almost 36 percent in Q2 – up almost 5 full percentage points over Q2 last year.
Through the first half of this year, F-Series remains America's best-selling truck on sales of 382,893 trucks – outselling second-place Silverado by approximately 118,000 trucks. Ford Maverick sales increased 7.8 percent in Q2 ahead of additional capacity coming online this month to meet continued strong customer demand.
Combined F-Series, Ranger and Maverick sales of 246,155 pickups outsold all of GM's Silverado, Sierra, Colorado, Canyon and Hummer EV in Q2 of this year. Ford's combined sales of F-Series, Ranger and Maverick were up 26.7 percent in Q2 over a year ago.
The strength of Ford's vans continued to shine for the quarter. Transit continued as America's best-selling van in Q2 on sales of 32,031 – up 30.1 percent, compared to year ago. Ford E-Series vans increased 63.7 percent in Q2 and are up 55.7 percent this year.  Ford was No. 1 in commercial sales, based on the most recent registration data through April. Ford's U.S. Class 1-7 commercial trucks and vans share grew to 40.3 percent, up 1.0 percentage point from the same period a year ago.
Meanwhile, Lincoln closed the quarter with sales gains thanks to improved inventory. Navigator Q2 sales increased 20.1 percent on sales of 4,688 vehicles, while sales of the new Lincoln Corsair climbed 27.0 percent in June to end the quarter. Nautilus sales also saw a 58.5 percent increase in June at the end of Q2.
BlueCruise, Ford's driver assist technology, continues to be a hit with customers. Customer usage has now surpassed 90 million hands-free driven miles, cumulatively, a 40 percent increase since the end of Q1.  Ford's latest version of the technology, BlueCruise 1.2, allows hands-free lane changes with the tap of a turn signal and delivers a more seamless driving experience.  Ford will continue to improve the BlueCruise experience for its customers and deliver it through over-the-air updates.
Fast Sales Start for New Escape 
Sales of the new Escape were up 28.7 percent in Q2. Forty percent of Escape Q2 sales are the new ST-Line series
Nearly half of the Escape Plug-in Hybrid customers are new to Ford.
EV Momentum 
Year-to-date Ford EV sales rose 11.9 percent. Mustang Mach-E gains continued in June, up 110 percent vs. a year ago. Ford's overall EV sales were up 35.5 percent in June.
Strong New Super Duty Q2 Sales
Sales of the all-new Super Duty continued its momentum through Q2, with sales up just over 28.5 percent. June Super Duty sales were up 28.9 percent, giving us a very consistent Q2 result.
View our inventory today and contact J.C. Lewis Ford today for your test drive, 912.226.0360.